Things to Do in Baton Rouge, the lively and historic capital city of Louisiana, is a captivating destination that beckons visitors with its unique blend of Southern charm, rich cultural heritage, and vibrant community.
Nestled along the majestic Mississippi River, Baton Rouge offers a diverse array of attractions and activities for travelers to explore.
Whether you're a history enthusiast, a food connoisseur, a nature lover, or simply seeking a memorable adventure, Baton Rouge has something to offer everyone.
Let's take a closer look at this charming city and the countless experiences it has in store for those who venture to its welcoming embrace, and discover the fun things to do in Baton Rouge.
Things to Do in Baton Rouge
Here are some of the best things to do in Baton Rouge:
See the Louisiana State Capitol:
Make sure to visit the Louisiana State Capitol first on your itinerary. It is a true architectural marvel and the highest state capitol building in the union. You can learn about the history and government of the state by going on a guided tour. Don't forget to take in the breathtaking views from the observation deck.
Explore the Old State Capitol:
See the Old State Capitol for more historical information. A museum that chronicles Louisiana's colorful past is currently housed in this historic building designed in the Gothic style. For people of all ages, it's a fascinating and educational experience.
Taste Delicious Cajun and Creole Cuisine:
Things to Do in Baton Rouge: Baton Rouge is known for its mouthwatering Cajun and Creole cuisine. Don't miss out on trying local dishes like gumbo, jambalaya, and beignets. There are numerous restaurants and food trucks where you can savor these delicious flavors.
Stroll Through the LSU Campus:
Louisiana State University (LSU) is a big part of Baton Rouge's identity. Take a leisurely stroll through the beautiful campus and enjoy the ambiance of a traditional southern college. You can also catch a game at Tiger Stadium if you're a sports fan.
Visit the USS Kidd Veterans Museum:
The USS Kidd is a World War II destroyer that's now a floating museum. It's an excellent place to learn about the history of the U.S. Navy and pay tribute to our veterans. Kids and adults will both find it captivating.
Enjoy Outdoor Activities:
If you're an outdoor enthusiast, Baton Rouge has plenty to offer. Visit the Bluebonnet Swamp Nature Center for hiking and wildlife viewing. You can also go for a leisurely walk or bike ride along the Mississippi River Levee Path.
Attend Festivals and Events:
Baton Rouge hosts various festivals and events throughout the year. From the Red Stick Food Fest to the Baton Rouge Blues Festival, there's always something happening. Check the local calendar to see if you can time your visit with one of these exciting events.
Take a Riverboat Cruise:
Experience the charm of the Mississippi River with a riverboat cruise. You can enjoy a scenic tour, dine on board, and even dance to live music. It's a unique way to see the city from a different perspective.
Relax in the Parks: There are numerous parks in Baton Rouge where you can relax and unwind. Picnic in City Park, jog in BREC's Highland Road Park, or just relax by the lakes in LSU Lakes Park.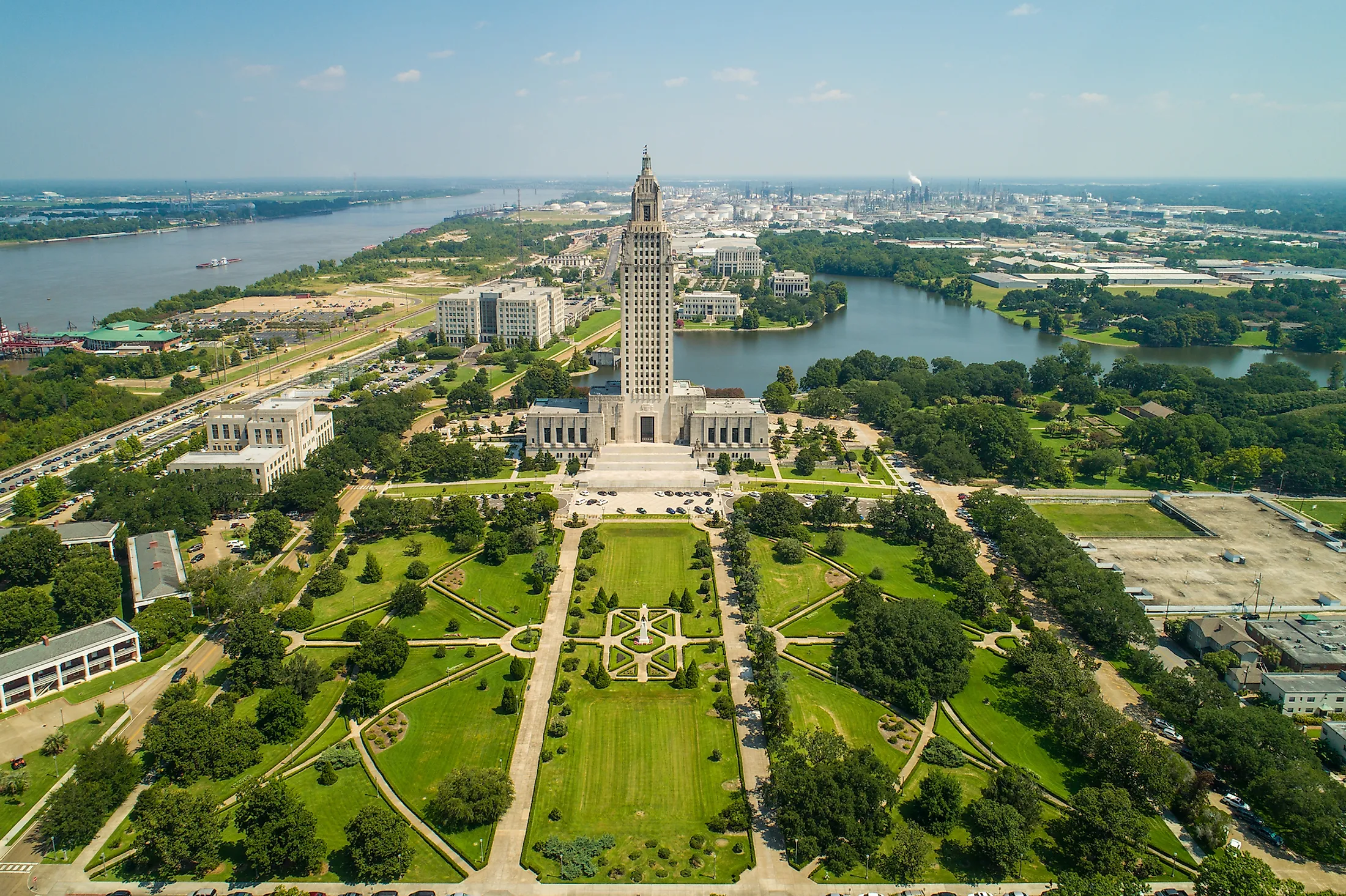 Places to stay in Baton Rouge
Finding a comfy place to stay in Baton Rouge is a breeze. Here are some great options:
Hotels: Baton Rouge has a bunch of hotels for different budgets. You can find fancy ones with lots of amenities or more affordable ones that still offer a cozy spot to rest.
Motels: If you're on a tight budget, motels are an option. They're usually simpler and less expensive than hotels but can provide a clean and comfortable stay.
Vacation Rentals: Some people rent out their homes or apartments, which can be a homey choice if you like having your own space.
Bed and Breakfasts: For a cozier experience, you can stay at a bed and breakfast. They often serve a yummy breakfast in the morning.
Campgrounds: If you enjoy camping, there are several campgrounds in the Baton Rouge area where you can pitch a tent or park an RV.
Remember to book your stay ahead of time, especially during peak seasons, to ensure you have a place to call home during your visit to Baton Rouge.
Also Read: Santiago de Querétaro: A city rich in history, culture and modernity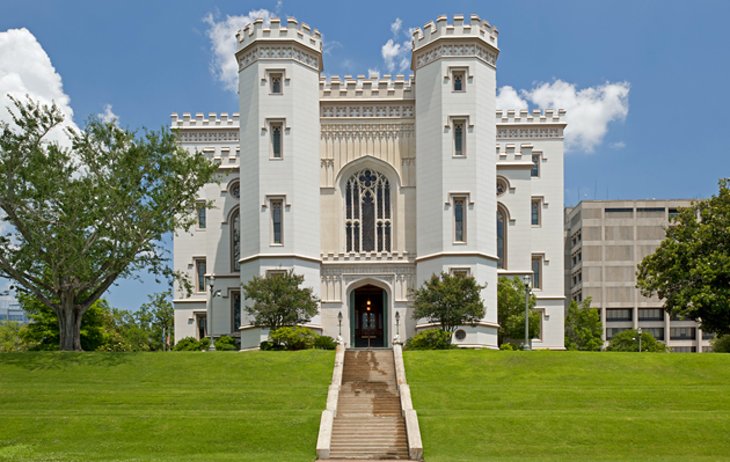 The best time to visit Baton Rouge
The best time to visit Baton Rouge in simple language is during the fall and spring.
Fall (September to November): This is when the weather is pleasant, not too hot and not too cold. It's a good time for outdoor activities, festivals, and exploring the city.
Spring (March to May): Spring is also nice with mild temperatures. Flowers are blooming, and it's a lovely time to enjoy outdoor adventures and events.
Avoid the hot and humid summer months and be prepared for the occasional rain in winter. So, if you want the most comfortable and enjoyable visit, choose fall or spring when the weather is just right!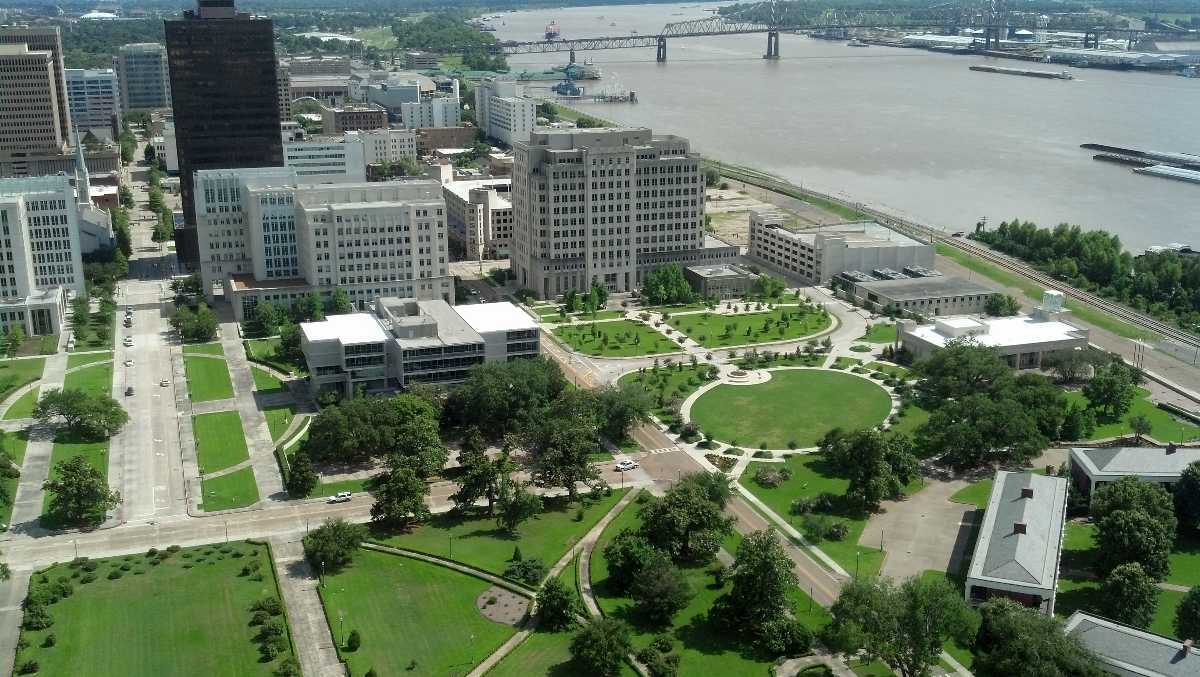 Famous dishes of Baton Rouge
Here are some famous dishes from the area, explained in simple and unique language: Things to Do in Baton Rouge
Jambalaya: Imagine a party in your mouth! Jambalaya is like a Cajun fiesta, with rice, spicy sausage, and all sorts of tasty bits dancing together in one big pot.
Crawfish Etouffee: This dish is a rich, creamy hug for your taste buds. It's made with crawfish, a local delicacy, smothered in a flavorful sauce and served over rice.
Gumbo: Gumbo is like a flavor adventure in a bowl. It's a thick, hearty soup filled with shrimp, chicken, and sausage, all swimming in a savory broth.
Po' Boy Sandwich: Picture a long, soft baguette filled with crispy fried seafood, like shrimp or oysters, and topped with zesty sauce and fresh veggies. It's a delicious handful!
Beignets: These squares of dough, coated in powdered sugar and deep-fried, are ideal for breakfast or as a sweet treat. Beignets resemble fluffy, sugary clouds of joy.
Red beans and rice: A straightforward, filling meal that resembles a warm embrace from your grandmother. It's a tasty and comforting dish that's made with sausage and red beans and served over rice.
King Cake: It's a colorful, ring-shaped cake that has a surprise inside that's a Baton Rouge Mardi Gras tradition. The guest of honor at a dessert party would be none other than a king cake.
Alligator Bites: Picture tiny, delicate white meat nuggets that have a flavor similar to a cross between chicken and shellfish. These tasty and distinctive local delicacies are fried alligator bites.
Boudin: A Cajun sausage with a unique flavor profile. Made with rice, pork, and seasonings, it's frequently used in boudin balls and served in a casing.
Muffuletta: Each bite of this sandwich is like a taste explosion. It is constructed with layers of cheese, tangy olive salad, and various deli meats sandwiched between rounds of Italian bread.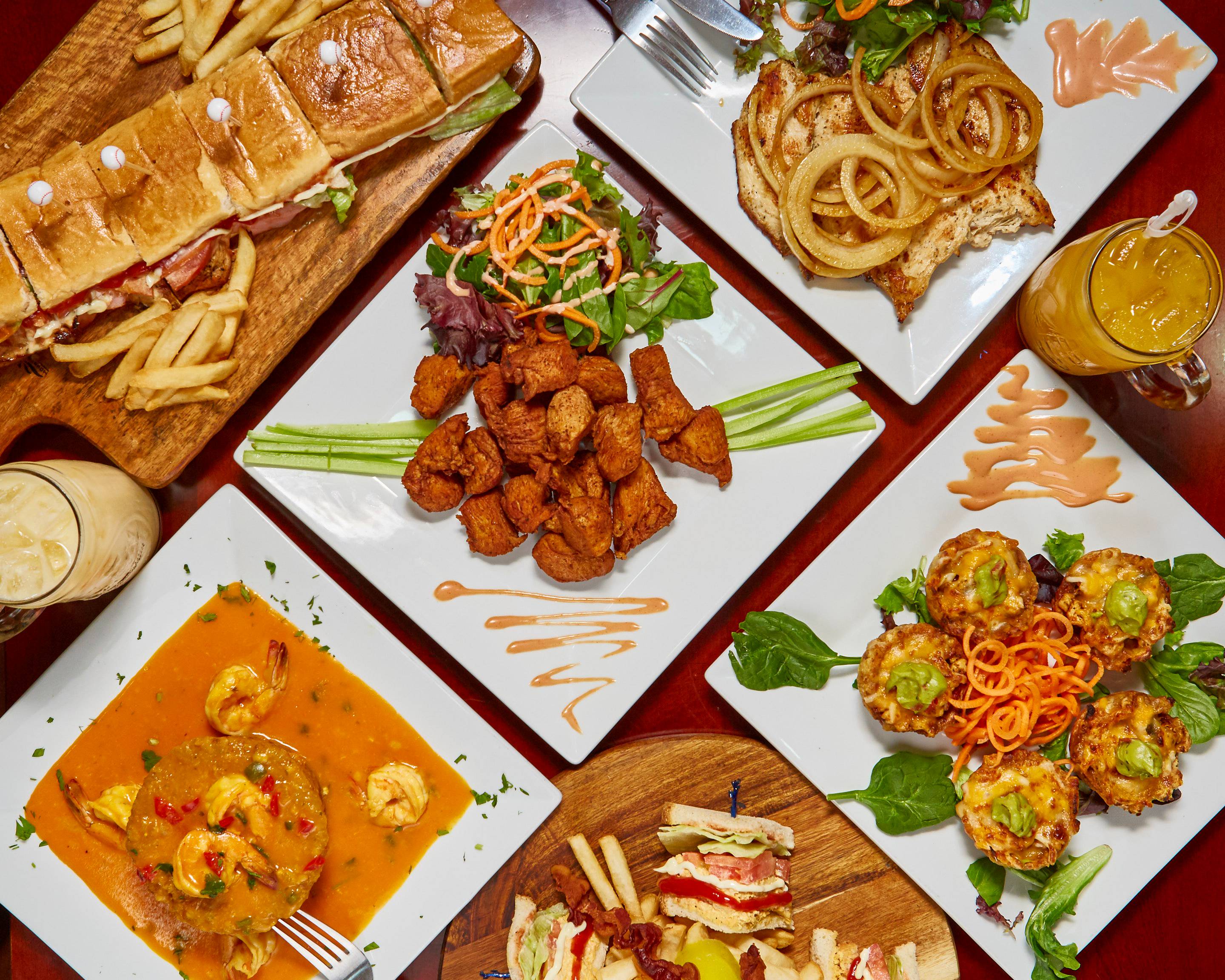 These dishes only scratch the surface of the delicious array of flavors and cultural influences that make up Baton Rouge's cuisine.
Baton Rouge, with its rich history, diverse culture, and warm Southern hospitality, invites you to embark on an unforgettable journey. Whether you're sipping on a steaming cup of chicory coffee at a cozy café, strolling through the historic streets, or experiencing the roar of a Tiger Stadium crowd, this city offers a taste of Louisiana's essence.
With a vibrant arts scene, outdoor adventures, and a culinary landscape that will tantalize your taste buds, Baton Rouge welcomes you with open arms.
Come explore the capital city of the Pelican State, and you'll discover that the true essence of Baton Rouge lies in its unique ability to seamlessly blend the past, present, and future into an exciting, memorable experience.
Also Read: Famous Places To Visit In Goa
Read More: Hollywood Star Michael J Fox Net Worth- Income & Awards
Also Read: Best Tourist Places In Turkey For Holiday